Hello, i am in the middle of the installation of docrace single turbo.
I have a question about these bolts: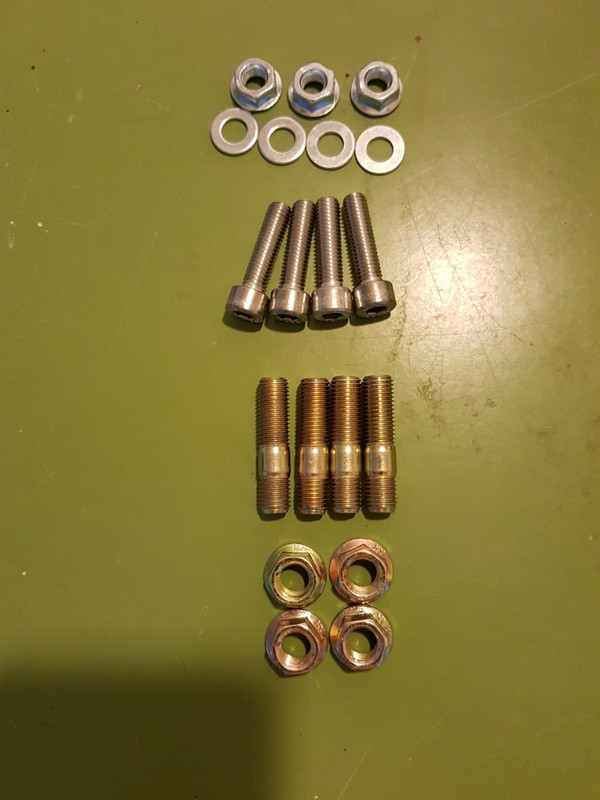 The 4 gold bolts are for turbo manifold.
Should i use the long side at docrace manifold and the small one to turbo or the opposite?
Should i tighten from botom with a nut or just screw them in the manifold?
The silver bolts on the top where are they going?